Thanksgiving-Thank You for Your Support!
Views:4110 Author:Monad Fabrics Publish Time: 2018-11-22 Origin:Site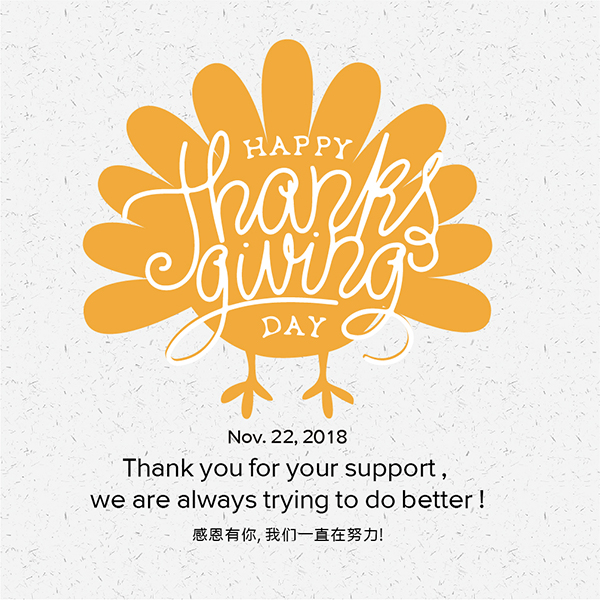 Dear partners
Thank you for your continued support. Monad really appreciate your valuable support for us in 2018, wish this Thanksgiving be full of joy and peace for you and your family.
Wishes You a Happy Thanksgiving Day !